Ragh­dan Aziz, a young man of Bri­tish-Indian Mus­lim heri­ta­ge, is hap­py in his new home on the west coast of Ire­land. This beach-fron­ted retre­at is the per­fect geta­way from his con­trol­ling father. He has escaped the bur­den of his lega­cy and dis­co­ve­r­ed a new sen­se of com­mu­ni­ty. Living with his ado­ring aunt and uncle, Ragh­dan hangs out with his surf bud­dies Derek and Nevil­le and has map­ped out a future with girl­friend, Maeve Logan. On Raghdan's 21st bir­th­day, his father Amir arri­ves from Eng­land with the gift of a run-down meat fac­to­ry. How will Ragh­dan cope with this poi­son­ed cha­li­ce of a pre­sent – a care­er oppor­tu­ni­ty that he never wanted?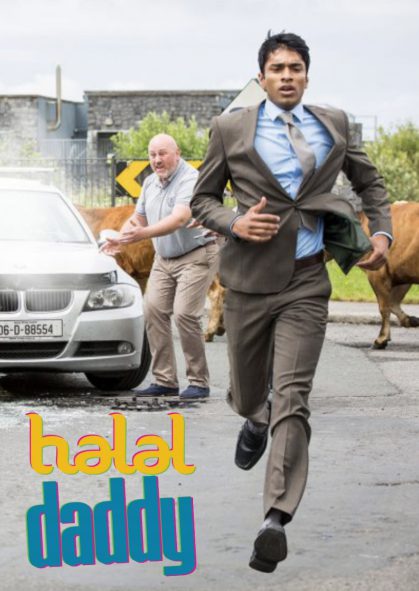 Release date Germany
21. Juni 2018
Writer / Director
Conor McDer­mot­t­roe
Writer
Mark O'Halloran
DOP
Mel Grif­fith
Producer Florin Filme
Her­mann Florin
Producer Deadpan Pictures
Ailish McEl­meel
Cast
Nikesh Patel, Sarah Bol­ger, Colm Mea­ney, Art Malik, David Kross, Jer­ry Iwu, Ste­phen Cromwell
Bit­te haben Sie Ver­ständ­nis dafür, dass wir kei­ne unauf­ge­for­dert ein­ge­sand­ten Tex­te (Expo­sés, Tre­at­ments, Dreh­bü­cher) anneh­men, die nicht über einen uns bekann­ten Agen­ten an uns her­an­ge­tra­gen werden.
We do not read unso­li­ci­ted screen­plays unless sub­mit­ted via a reco­gnis­ed agent.
Gesellschaft für Feine Filme mbH Office Köln
Mach­a­bä­er Stra­ße 5
50668 Köln
+49 221 788 785 51
office@feinefilme.com
Gesellschaft für Feine Filme mbH Office Berlin
Ber­ner Str. 51
12205 Ber­lin
+49 30 88 66 99 70
office@feinefilme.com
Florin Film- und Fernsehproduktion GmbH & Co. KG
Ber­ner Str. 51
12205 Ber­lin
+49 30 88 66 99 70
office@feinefilme.com