Raghdan Aziz, a young man of British-Indian Muslim heritage, is happy in his new home on the west coast of Ireland. This beach-fronted retreat is the perfect getaway from his controlling father. He has escaped the burden of his legacy and discovered a new sense of community. Living with his adoring aunt and uncle, Raghdan hangs out with his surf buddies Derek and Neville and has mapped out a future with girlfriend, Maeve Logan. On Raghdan's 21st birthday, his father Amir arrives from England with the gift of a run-down meat factory. How will Raghdan cope with this poisoned chalice of a present – a career opportunity that he never wanted?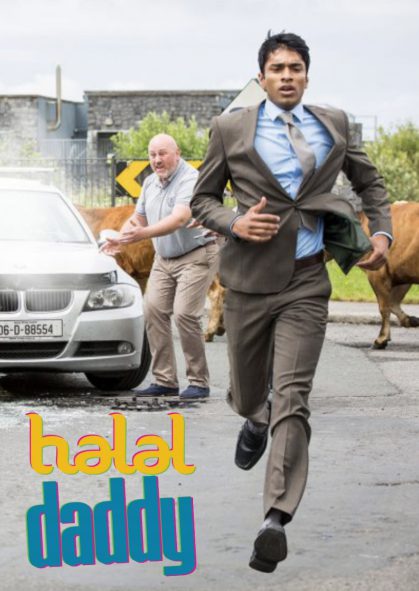 Release date Germany
21. Juni 2018
Writer / Director
Conor McDermottroe
Writer
Mark O'Halloran
DOP
Mel Griffith
Producer Feine Filme
Hermann Florin
Producer Deadpan Pictures
Ailish McElmeel
Cast
Nikesh Patel, Sarah Bolger, Colm Meaney, Art Malik, David Kross, Jerry Iwu, Stephen Cromwell
Bitte haben Sie Verständnis dafür, dass wir keine unaufgefordert eingesandten Texte (Exposés, Treatments, Drehbücher) annehmen, die nicht über einen uns bekannten Agenten an uns herangetragen werden.
We do not read unsolicited screenplays unless submitted via a recognised agent.
Gesellschaft für Feine Filme mbH Office Köln​
Machabäer Straße 5
50668 Köln
+49 221 788 785 51
office@feinefilme.com
Gesellschaft für Feine Filme mbH Office Berlin
Berner Str. 51
12205 Berlin
+49 30 88 66 99 70
office@feinefilme.com
Florin Film- und Fernsehproduktion GmbH & Co. KG
Berner Str. 51
12205 Berlin
+49 30 88 66 99 70
office@feinefilme.com