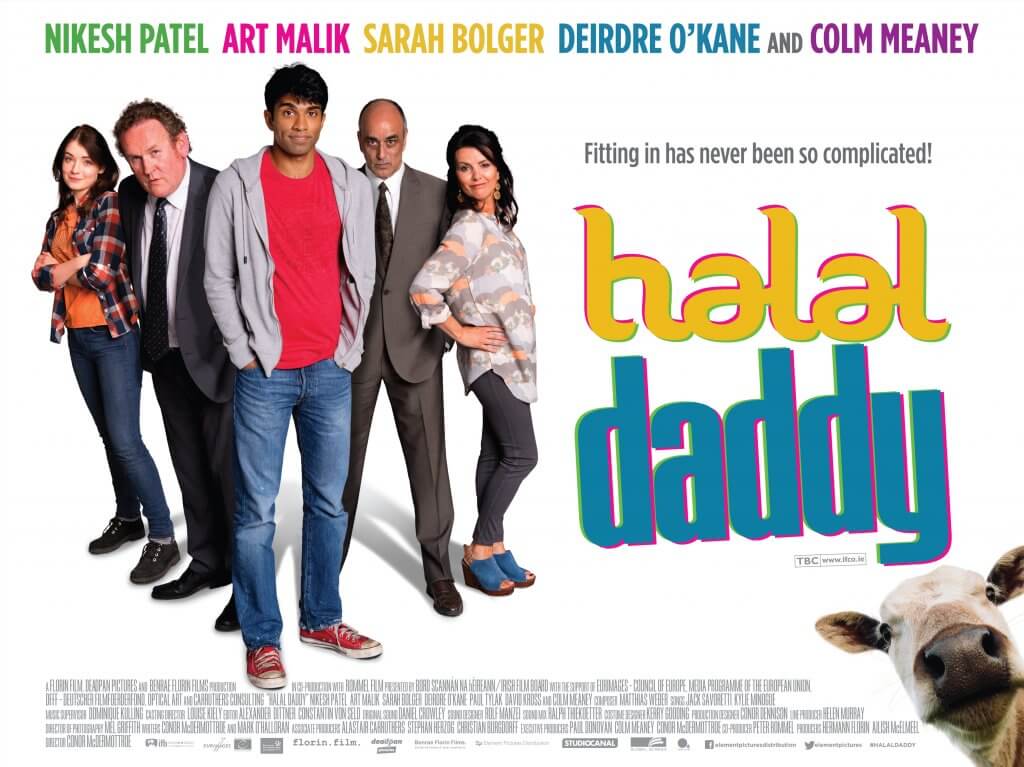 SYNOPSIS  Raghdan Aziz, a young man of British-Indian Muslim heritage, is happy in his new home on the west coast of Ireland. This beach-fronted retreat is the perfect getaway from his controlling father. He has escaped the burden of his legacy and discovered a new sense of community. Living with his adoring aunt and uncle, Raghdan hangs out with his surf buddies Derek and Neville and has mapped out a future with girlfriend, Maeve Logan. On Raghdan's 21st birthday, his father Amir arrives from England with the gift of a run-down meat factory. How will Raghdan cope with this poisoned chalice of a present – a career opportunity that he never wanted?
RELEASE DATE GERMANY  21. Juni 2018
WRITER / DIRECTOR  Conor McDermottroe
WRITER  Mark O'Halloran
DOP  Mel Griffith
PRODUCER FLORIN FILM  Hermann Florin
PRODUCER DEADPAN PICTURES  Ailish McElmeel
CAST  Nikesh Patel, Sarah Bolger, Colm Meaney, Art Malik, David Kross, Jerry Iwu, Stephen Cromwell
HALAL DADDY is a fish out of water story about a loveable outsider, who must decide to embrace or defy his culture in the name of fitting in.
HALAL DADDY is produced by Hermann Florin for Florin Film (Hanni & Nanni, I'm off Then, Swansong: The Story of Occi Byrne, Outriders) in Germany and Ailish McElmeel for Deadpan Pictures (Can't Cope, Won't Cope, Burning Wishes, Wide Open Spaces) in Ireland. The film is co-financed by Eurimages and DFFF – Deutscher Filmförderfonds with support from the Irish Film Board/Bord Scannán na hÉireann. Element Pictures Distribution has Irish and UK rights. German theatrical rights are handled by Koch Media, while Telepool has television rights in Germany. Global Screen are handling world sales.
PRODUCTION COMPANIES  Florin Film- & Fernsehproduktion GmbH, Benrae Florin Film, Deadpan Pictures Ltd, Rommel Film e.K.
FUNDED BY  Irish Film Board, Eurimages, German Federal Filmboard
PARTNERS  Post-Perfect, Koch Media, Global Screen, Element Pictures, Telepool, Optical Arts