Swansong – The story of Occi Byrne
Austin 'Occi' Byrne's life begins when his mother brings him back to her village in Sligo after she fails to have an abortion in England. Occi suffers traumatic bullying at the hands of a local gang, but remains devoted to his increasingly alcoholic mother, convinced that his lost father will one day re-enter his life. When the mental asylum he's committed to as an adolescent closes down, he finds work on a trawler where he causes the death of a fellow sailor. The murder goes undiscovered, but worse awaits Occi when he returns home and learns the truth about his parentage.
Awards
Galway Film Fleadh Runner-Up: Best Irish Drama
IFTA: Best Actor for Martin McCann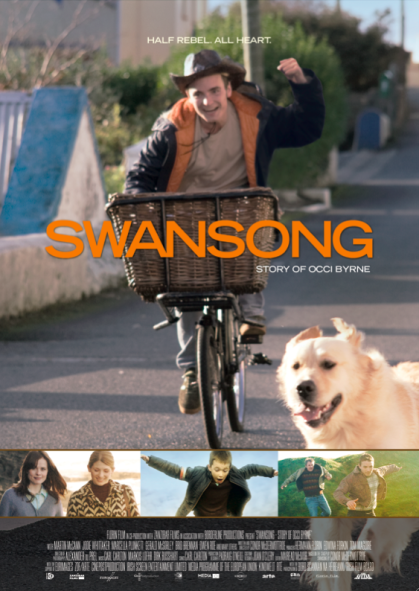 Release Date Germany
18. August 2011
Writer/ Director
Conor McDermottroe
DOP
Alexander du Prel
Composer
Carl Carlton
Producers
Hermann Florin, Edwina Forkin, Tom Maguire
Production Companies
Florin Film & Fernsehproduktion GmbH, Zanzibar Films
Cast
Martin McCann, Jodie Whittaker, Marcella Plunkett, Gerard McSorley, Brid Brennan, Owen Roe
Partners
Irish Film Board, RTE, Eurimages, ZDF/Arte, Kinowelt, Missing Films
Bitte haben Sie Verständnis dafür, dass wir keine unaufgefordert eingesandten Texte (Exposés, Treatments, Drehbücher) annehmen, die nicht über einen uns bekannten Agenten an uns herangetragen werden.
We do not read unsolicited screenplays unless submitted via a recognised agent.
Gesellschaft für Feine Filme mbH Office Köln​
Machabäer Straße 5
50668 Köln
+49 221 788 785 51
office@feinefilme.com
Gesellschaft für Feine Filme mbH Office Berlin
Berner Str. 51
12205 Berlin
+49 30 88 66 99 70
office@feinefilme.com
Florin Film- und Fernsehproduktion GmbH & Co. KG
Berner Str. 51
12205 Berlin
+49 30 88 66 99 70
office@feinefilme.com